Introduction
On many occasions, we describe our friends, our family and even well-known individuals as experts or professionals in one field or another. The reason why they have earned this title is probably that they have devoted a better part of their time into studying and mastering that skill. However, the fact remains that no human being can know everything about something. There is always something to learn, and he can find an aspect of his trade particularly difficult to master. This truth also applies to sports. For instance, a basketballer might be excellent at shooting and nothing else. The wonderful thing about this scenario is that he will have other teammates that will be good at things like dribbling and defending. Golfers don't have this luxury. Golf is a personal game that requires a single individual to master all its subtle tricks and deliver excellently on the course. Some parts of the game may be easy for you to learn while some other parts may be especially difficult. If you are not very good at an aspect of the game, you would have to keep training and learning if you hope to advance.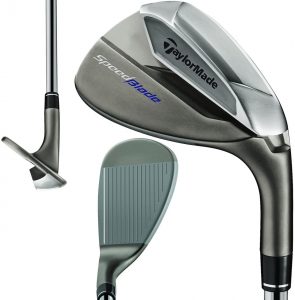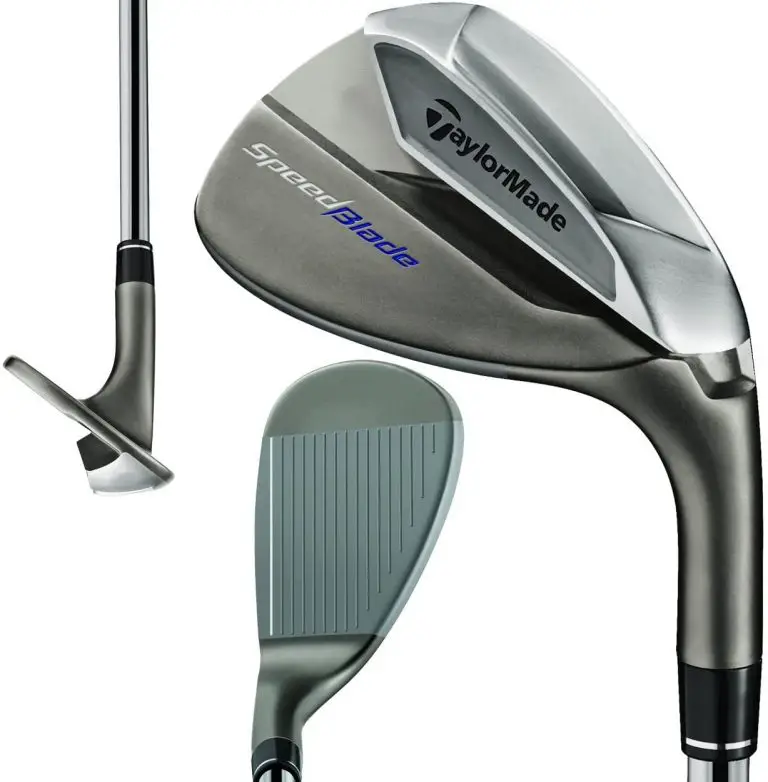 Over the years, it became obvious that if a golf player wanted to get better, he must use the right equipment to play the game. Furthermore, golf equipment manufacturers started to brainstorm ways on how to produce playing equipment that makes it easier for beginners, intermediates and even professionals to play golf. One of the results of their ingenuity is this TaylorMade SpeedBlade Irons. If you require golf irons that can help you record visible improvement in your game within a short period, then you should check out this product. What separates this set from other iron set is the fact that it has been specially crafted for speed. If you are an average player with a strong, stable swing and you are still unable to increase your ball speed and gain more distance on your shots, then this product has been uniquely designed for you. Although a wide array of customers has not reviewed this product, its wonderful features are mouth-watering enough to convince any golfer to want to play with them. This review has been put together to explain the TaylorMade Speedblade irons in detail and you can also check it out here
Key Features
Set composition
This clubs in this iron set can be bought as individual irons. However, if you want to buy them as a set; you would get sizes #3, #4, #5, 6#, #7, #8, #9 irons, a pitching wedge, a sand wedge and a novel wedge. As long as you are referring to golf irons, everything you need is contained within this set.
Utilizes longer speed pockets
One of the foremost signatures of TaylorMade golf irons is the speed pocket technology contained within them. However, with this speedblade irons, the speed pocket technology works differently and more aggressively. If you are a 5 to 25 handicapper, then this iron set is perfect for you. These irons have elongated speed pockets that cover the face of your club and allow for a rebound on impact. This ultimately results in much faster ball speed, gives you high launch and allows you to gain more distance on your shots and allows for a better feel and more positive feedback.
Suitable for beginner and intermediate golfers
If you are a beginner or an intermediate golf player, this iron set will help to improve your game significantly. Apart from gaining more distance on your shots and having more ball speed, these irons also allow for more forgiveness. In the case of mishits, the speed pocket technology will maintain your impact on the ball and allows you to achieve your desired distance.
Uniquely designed clubs
The best feature of these irons is the speed it gives when utilized. However, since they are the irons are in a set, there might be a little problem when it comes to which irons are appropriate to achieve a certain distance for your shots. Experts have solved this problem at TaylorMade. The distance gaps between each iron have been carefully analyzed and designed. The face thickness, loft, centre of gravity, shaft composition, length of the club and the speed pocket are all uniquely structured to give you the best-golfing experience. What this means is that the distance that each of your irons can achieve will be consistent.
Has an elegant finish
When you have playing equipment that is classic and stylish, you would have more confidence on the golf course. The irons in this set have a two-tone finish. They combine satin nickel chrome plating with dark smoke satin ion plating to give you a beautiful golf club.
Designed to fit an average golfer
If you are an average male golfer, then these clubs should fit you perfectly. The flex is stiff, and the shafts of the irons are steel. The length of this club is also longer allowing taller golfers to use them effectively. The weight of the irons is also perfectly sized for optimum control.
Specifications
Brand name: TaylorMade
Hand orientation: Right
Pros
Gives you more distance on your shots
If you are looking for irons that can help you improve your game and allow you to increase your distance, then this would be a perfect choice. These irons have been uniquely structured to give you more distance on your shots. They also contain speed pockets that gives you increased ball speed without too much stress. Ultimately, you would be able to hit straighter and higher shots.
Allows for increased forgiveness on mishits
If you are prone to mishits, then these golf irons will serve you right. The clubhead of these irons utilizes an elongated speed pocket that is spread over the face. If you strike your golf ball inaccurately, your ball speed will be maintained regardless.
Affordable
A wide array of customers has not used this product. However, the golfers that have used and reviewed this product all agree that the value you get is worth the price. If you want to play better, you have to spend money on better equipment. With this iron set, you can play better without spending too much.
Easy to swing and control
This equipment has been designed for average male golfers looking to improve their game. These irons have been uniquely structured to allow you to swing them and control them well. They are lightweight, and they have a low centre of gravity.
Durable; Made from high-quality materials
We always recommend that if you want to buy long-term playing equipment, then you should strong, durable ones. TaylorMade is known for their durable and long-lasting products, and these speedblade irons are not an exception. These irons are made from the strongest materials available. If you ever decide to replace your iron set, it will not be because this one got spoilt.
Suitable for beginners
In reality, beginner golfers are always the ones that struggle with achieving distance and tend to keep having repeated mishits. This makes the speedblade irons the perfect iron set for beginners. When you hit your ball, you experience more forgiveness even without a large sweet spot, and you get increased ball speed.
Gives off a wonderful feel and excellent feedback
This product is also very pleasant to handle. Also, most irons have vibrating feedbacks, and it becomes uncomfortable for the person using it. These irons don't have such drawbacks and the standardized grips that they come with also help to keep it steady.
Has an elegant look
This irons also have an elegant design that keeps you looking classy on the golf course.
Cons
Does not come with a bag
This iron set is sold individually. However, if you want to buy the entire set, you are also going to have to buy a golf bag separately.
This product might be in and out of stock
This iron set is a good buy. However, it is an old model, and it is not always available on the market. You might have to contact TaylorMade if you want to get a set urgently.
Might take a while to get used to the set
This set is designed for speed. This is very helpful to golfers. However, if you don't effectively master the irons when you are young in age, you might exceed your desired distance or reduce your swing speed to keep your ball in check
Conclusion
If you are looking for perfection in your golf game, then you are going to have to spend an incredible amount of time and resources to get there. However, if your only goal is becoming a better golf player and maximizing your performance on the golf course, then purchasing this iron set is a good place to start. Like we have stressed throughout this article, this iron golf set has been uniquely designed to give you more ball speed and greater distance on your shots. Ultimately, this will help improve your game and allow you to keep enjoying golf.