Introduction
There a lot of professional sports in the world, and most of them require you to use one form of equipment or another. For sports like soccer or football (depending on your location), all that is required to play effectively are good boots and a well-fitted jersey. However, when it comes to golf, you would need to utilize much more equipment than that. A complete golf set has a lot of clubs and other things contained in it, and all these materials are necessary for you to play the game effectively. However, if you are a beginner or intermediate golfer and you are looking to buy a necessary part of the playing equipment that you can utilize to improve your game in the interim, then you should consider getting irons. Irons make up most of any golf set, and they are an important part of a golfer's arsenal.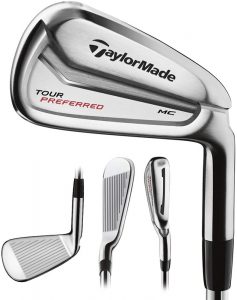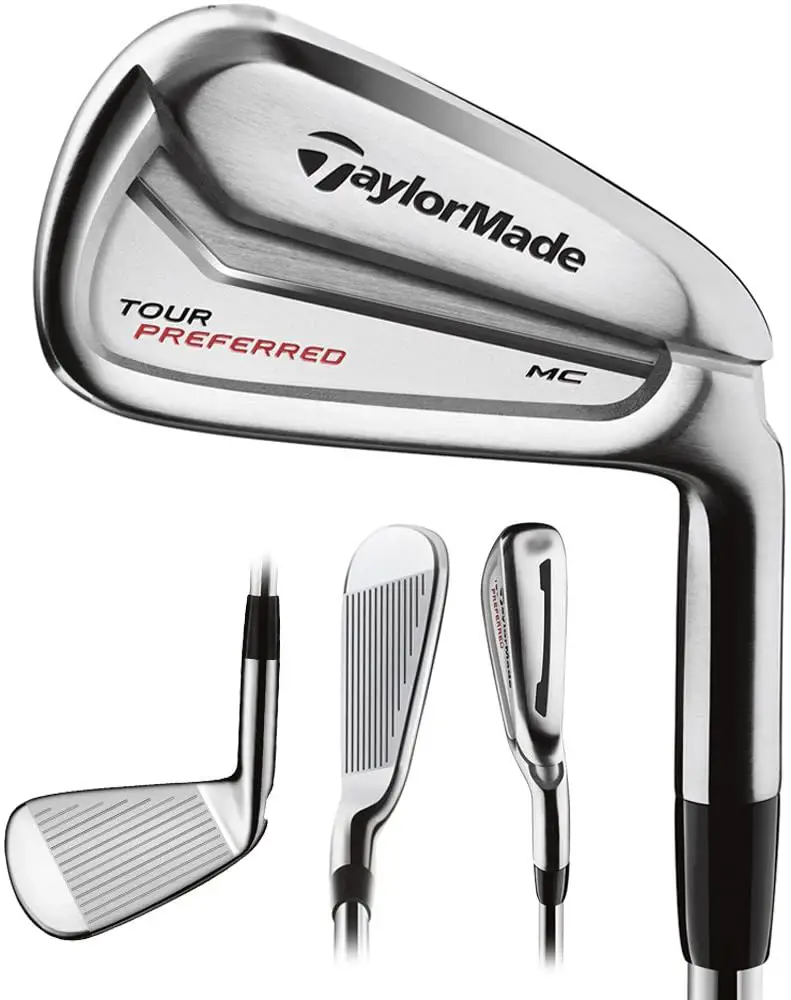 Over the years, golf equipment manufacturers have realized that golfers might not be interested in purchasing a full golf set and started to make individual clubs too. Later, they also noticed that some might be interested in just a part of the set and that need also led them to start producing collections of different golf clubs. This MC irons manufactured by TaylorMade is one of such sets. Although a wide array of customers has not reviewed this product, it certainly comes with appealing features that are good enough to make any golfer want to have them. This iron set is composed of sizes 3 to 9 irons and a pitching wedge. If you are a beginner or an intermediate golfer and you are looking for the iron clubs that are uniquely designed to raise you to professional status, then you should check out this product TaylorMade MC Irons. This review has been put together to show you the unique features of this product. It will also present you with good reasons why this product will serve you well. Enjoy!
Key Features
Set Composition
This set is made up of sizes #3, #4, #5, #6, #7, #8 and #9 irons along with a pitching wedge. These irons are made from stainless, and carbon steel and they are designed to help you make all kinds of shots on the golf course.
Utilizes Speed pocket technology
There is a speed pocket in irons 3 to 7. This helps you to increase your ball speed when you use these irons. This is made possible because the speed pockets are filled with polyurethane which helps silence vibration and allows for a greater impact on the face of the iron head. When you have more speed, you are automatically able to cover more distance and maximize your performance on the golf course.
Has a uniquely designed cavity
These irons are specially structured to give the golfer equipment that is stable and can be easily handled. This is also made better by the fact that this irons also have a wonderful feel and an elegant look.
Clubs are designed with precision milling
If you are in the market for an iron that allows for more spin and gives you greater control on any part of the golf course, then you are still reading about the right product. The grooves of these irons have a precision milling that aligns perfectly.
Has a great finish
This irons also have the habit of shining and looking elegant on the golf course. It possesses a hand-polished satin nickel-chrome finish that makes it easy to clean and puts it on the top of the preferred choice list for more advanced golf players.
Designed for player comfortability
These forged short irons have been uniquely designed to give golfers more control when they swing their clubs. They are easy to hit, and they give you clear and wonderful feedback. It also for optimized spin shots and it gives off a great feel.
Most appropriate for intermediate golfers
If you are an intermediate golfer looking for the right set of equipment that will improve your game, then these irons are perfect. The clubs have a stiff flex which makes them appropriate for golfers with faster swing speeds. Professionals often have the fastest swing speed, and if you want to play like them, you have to start training yourself with their level of equipment.
Specifications
Brand name: TaylorMade
Hand Orientation: Right/Left
Pros
Suitable for intermediate golfers
Often, golf equipment is manufactured for either professionals or beginners because those are the categories of folks that buy golf sets regularly. However, this set has been designed to cater for the needs of intermediate and higher-level golfers who require an iron set that can help them boost their game.
Gives you more distance on your shots
Irons are traditionally meant for golfers to hit long and high shots. This set is designed to do much more. When your strong swing strength is combined with this iron, you would be able to hit straighter, higher and farther shots from anywhere on the golf course. This, in turn, helps you to maximize your performance and become a better player.
Durable; long-lasting
Golf equipment is a financial expense that will stand out on your budget (unless you are super-rich, in which case you could get a complete golf set) so you need to get equipment that is solid and can serve you for a longer period. These TaylorMade irons are made from the strongest materials, and you can trust that you when you decide to change them, it won't be because they got bad or spoilt.
Easy to launch and control
This set contains short forged irons are made to fit the golfer's strength and size. They are easy to swing, and they have been infused with special properties that also makes them easy to control. All these properties make it easy to hit your ball at any angle or on any part of the golf course.
Affordable set
When a product is branded as affordable, most folks believe that quality has been sacrificed to achieve that status. Factually, more expensive products often possess far more advantages, and the differences are always clear. However, this product is within an affordable price range, and it offers you everything that a more expensive set would. The fact that this product is TaylorMade already tells the story behind its quality.
Has a great feedback
When you hit your golf ball with this iron, it doesn't give off that negative vibrating feedback that makes the palms uncomfortable. It gives you a far more rewarding experience by making sure the sound it produces on impact is always clear enough for you to know if you mishit or if your shot was well struck.
Has an elegant look and a wonderful feel
This golf set also has a special finish that allows it to stand out from other irons. It also has a wonderful feel, and it is easy to clean. When you step on the course, you can be sure to look classy while playing like a professional.
Helps golfers to gain more speed
This iron set also utilizes speed pockets that allow you to gain more speed on your shots. This is part of your overall game improvement.
Cons
Has a smaller sweet spot
When it comes to clubheads, having a larger sweet spot means that when you mishit, the clubhead does the rest for you. However, in the case of this iron, they have smaller sweet spots which mean less forgiveness. This might be a disadvantage for having this equipment, but the truth is, an intermediate or a professional golf player should not have too many mishits.
Does not come with a bag
All the clubs in this set are individual irons, and they don't come packaged. For you to effectively transport this iron set, you would have to purchase your golf bag.
Might be in and out of stock
This product is an older model, and you might have to contact TaylorMade directly if you want to own a set.
Conclusion
If you are a recreational golf player, having your equipment makes playing golf enjoyable and comfortable; although it is not necessary, it is usually advised. However, if you are looking to play golf in a more advanced manner and take it seriously, then the first step to doing that is to have your own set. This TaylorMade MC Iron Set is a unique set that is designed to help you forge ahead in your golfing career. Although it might not be a complete set, all the irons you would need to dominate on the golf course are contained in the package. We have thoroughly reviewed this product, and we have outlined the numerous benefits you stand to enjoy when you purchase this iron set. Our recommendation is to go ahead and buy it. You won't regret it, and if by any chance you choose to purchase a complete set in the future, you can always have this one as a backup. Cheers!