Introduction
Human beings are different, and we tend to be interested in different things. Most people are interested in keeping up with the latest trends and buying recently unveiled products. However, there are others who, for one reason or another, prefer the old school stuff. For example, some top users of digital applications have been known to analyze any new update with regards to that app carefully. They do this because the old model might function better and be easier to manipulate while still affording them all the tools they need to carry out their activities smoothly. Practices like this are more common among users of technical apps and less among social media users. This concept is not just limited to computer software; people who engage in sports might also prefer sticking with one kind of playing equipment throughout their careers. For example, Nike releases new shoes every year, but some basketballers might still prefer the first pair of Jordan's that took the market. TaylorMade has been producing Golf equipment for many years now. However, over a decade ago, they hit the market with new golf irons designed with special technology, the speed pocket technology.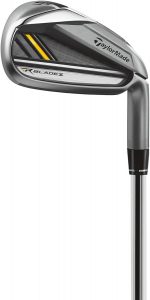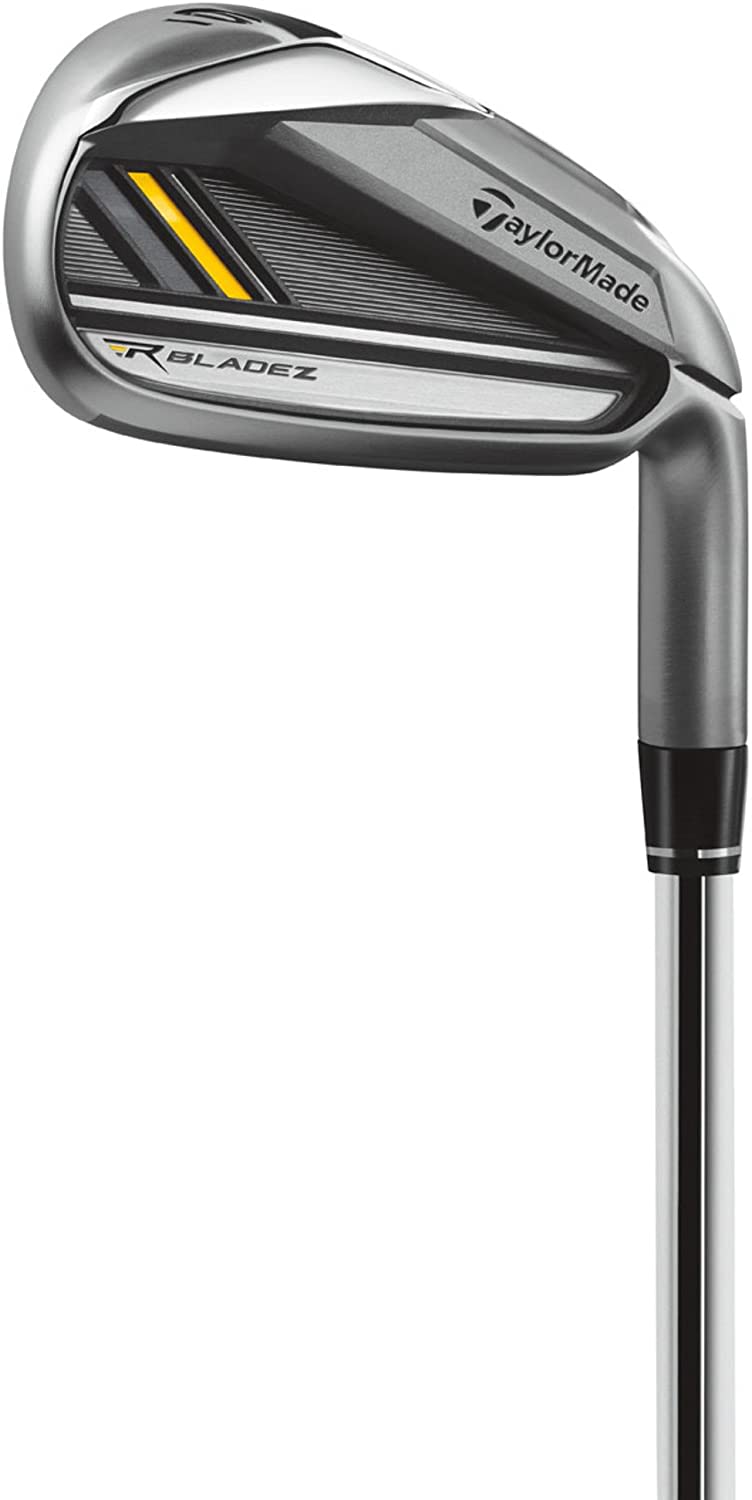 We all know that multiple TaylorMade golf clubs have been manufactured with speed pockets embedded in their clubheads. Perhaps what you don't know is that these RocketBladez golf irons were the first set of irons manufactured with speed pockets. Check them out here TaylorMade Men's Rocketbladez Iron Set. These irons were targeted at beginner golfers back then who found it difficult to increase their ball speed and gain more distance on their shots. It was effective back then, and it still is today. These irons are not just useful for ball speed; they come with amazing features that provide you with improved accuracy, give you higher and straighter shots and allows you to swing and control the club easily. This control extends to being able to bend your clubhead and adjust the lie angle as you see fit. As a beginner golfer, you are likely to have a lot of mishits. You no longer have to worry about this because your shots will still turn out well thanks to the forgiving properties of the clubhead.
Similarly, the RocketBladez HL golf irons also possess the same features that the RocketBladez has. The only difference is that these don't come with speed pockets. All your shots are entirely dependent on your swing speed, and it has a vibration control system that gives off a better feel when you strike your ball. This iron set is mostly recommended for intermediates and professionals who have a steady swing speed and mastery of the game.
Key Features
Set Composition
This set usually comes with sizes #4, #5, #6, #7, #8 and #9 irons. However, depending on the specific irons that you may require, this set can come with a pitching wedge, a sand wedge, a gap wedge and a novel wedge. All the irons you would need to play golf effectively are contained in this set. However, in reality, it is unlikely that you would need all these wedges.
Utilizes speed pockets
The speed pocket technology is a trademark of TaylorMade, and it is utilized in these irons. The speed pocket operates by providing vibrations that allow for more energy on impact. If you are a golfer and you hope to get more speed and distance, then these irons will help you do just that. The speed pockets combine with an ultra-thin face to allows you to hit consistent and well-distanced shots.
Unique inverted cone design
These irons utilize a unique design that allows it to solve a similarly unique problem. When golfers hit their balls, the ball is expected to go high and far, depending on the golfer's swing speed and quality of the golf club. However, it could also tend to go out of range and land in unintended areas. This irons, however, utilize an inverted cone design that tends to limit directional dispersion so that you can enjoy more long-distance accuracy on your shots.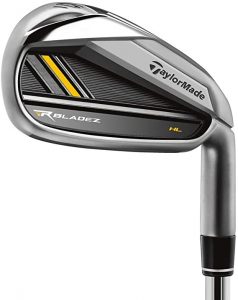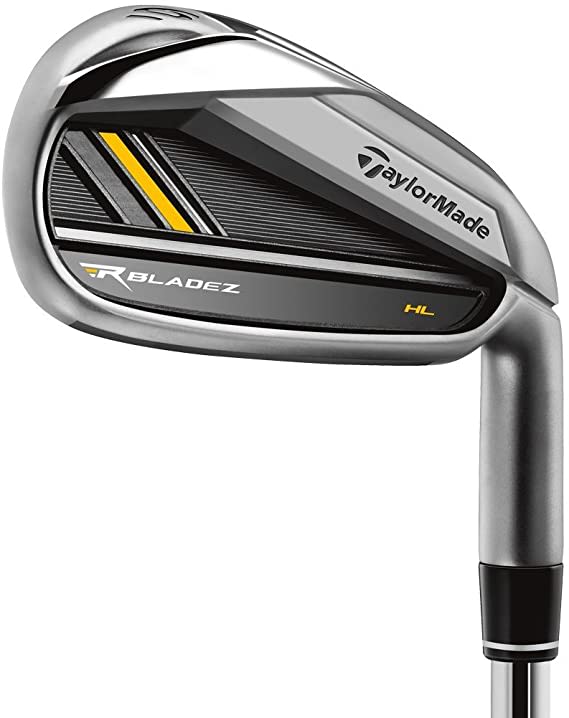 Allows for easy adjustment
When you are on the golf course, you might be in a position where you have to take some uncomfortable shots. These irons utilize a uniquely designed hosel. The new internal and external notches embedded in the hosel allows you to bend and adjust the clubhead easily. Aside from being easily adjustable, this design also makes the iron perfectly fitted for the average male golfer and allows for more control.
Designed for straighter shots
If you are looking for an iron set that will allow you to hit farther and straighter shots, then this is the right product for you. These irons have a progressive offset that promotes a square face at impact. The result is a higher peak trajectory and improved accuracy.
Suitable for beginners
If you are a beginner hoping to increase your skill level, then you should consider getting this product. These irons were the first to contain speed pockets. Scientists and engineers worked to see that these irons possess adequate game improvement technologies that will allow beginners to maximize their performance and leave the golf course happy every single time.
Specifications
Brand name: TaylorMade
Hand Orientation: Right
Pros
Gives you more distance on your shots
These clubs have been described as game improvement equipment because they allow you to hit straighter and farther shots. As you go on using these irons, you would notice a higher peak trajectory and consistent rise in your recorded distance. This advantage is most useful to beginners, seniors and general golfers who find it difficult to gain more distance on their shots.
Great value for the price
When customers head out to the market (whether online or physical stores), they often hope to bring home the best product at a minimal cost. TaylorMade irons are always manufactured to give the users the best experience on the golf course, and these RocketBladez are not an exception. The wonderful thing about this product is that you can enjoy all that value at a less high price. Depending on your needs, you can also get more irons and wedges in a complete set and at a lower margin.
If you have a problem making solid, consistent shots, then these irons are a good solution to that problem. These golf irons have been uniquely designed to remedy mishits and allow your ball to take off with the same energy and distance associated with well-struck shots.
Allows for more ball speed
If there is one thing you would enjoy when using these irons, it would be the ball speed. Most golfers attribute ball speed to swing speed and club design. However, the speed pockets that are embedded on the clubhead of these irons allow you to gain more speed with minimal physical effort.
Durable; long-lasting
Like we would always say, if you want to get golf equipment, it is better to get the one that can serve for a long period. These TaylorMade RocketBladez irons have been carefully crafted with the best materials. As long as you are not a rough equipment user, this product will not get bad quickly.
Easily adjustable
The clubhead of these irons is easily adjustable. This means you can take difficult and unbalanced shots from any part of the golf course. It also allows for more flexibility in your gameplay and makes you look more like a professional.
Your golf irons should be easy to use if you are to perform well on the golf course. This club has been uniquely designed to fit the size, strength and height of the average golf player. It is also well balanced, and it allows you to swing and control the irons easily.
Cons
Doesn't come with a bag
This iron set does not come with a bag, so for you to easily transport your irons, you would have to get your golf bag. Although it might seem like an extra cost, the irons and your intended golf bag are well within a reasonable price range.
It could have a better design
Some users of this iron set believe that the colour, feel and sound on impact could be a lot better. They believe that the SpeedBlade irons were more carefully crafted. However, a good number of users don't mind this RocketBladez design.
You might need to get new grips
If you want to enjoy less vibration and nicer feedback, you might need to utilize new grips on these irons.
Conclusion
If you want to become a better golf player, then you have to play with the right equipment. A complete golf set comes with many different tools, but ultimately, the irons are the most important. This review has been together to present you with in-depth information about these excellent iron sets manufactured by TaylorMade. Getting the RocketBladez or the RocketBladez HL iron set will depend on your skill level and finances. However, we always advise people to get equipment that is targeted at improving their game regardless of other factors. We hope this was useful to you. Enjoy!