Introduction
Every sport has its own set of rules and guidelines. One of the most fundamental guidelines that are common to most sports is a common dress code. If you are a soccer player, you probably won't be wearing long track pants to the field (except you are the goalie) and if you are a basketball player, you won't be allowed to wear T-shirt or Jeans to a competitive match. Similarly, golfing has its dress code. The dress code is not formal like basketball or football, but golfers across the globe generally accept it. Most golf courses take the dress code very seriously, and they will not allow you to play on their grounds if you are not properly dressed. The good news about golfing attire is that the price of the clothes is nothing compared to the equipment. With a few dollars, you can easily get a complete golfing outfit and enjoy your time on any golf course (leave the expensive outfit to the big spenders). If you are new to golf and you have no idea what kind of sporting outwear to buy, then this article has been specially combined for you. Enjoy!
Proper Golf Attire
Your golfing attire is made up of your golf shirt, golf pants, shorts or skirts, golf shoes, golf glove, golf socks and golf cap (optional). Let's take a look at them in detail.
The accepted shirt on most golf courses is a Collared Polo Shirt. If you play at a golf course with more liberal dress code rules, they may allow you to wear a fashionable turtleneck collar shirt. These collared polo shirts are mostly made of polyester, cotton or microfiber. If you want to play golf in a cold climate, it is better to wear long sleeves collared polo shirts made from cotton. If you play in warmer climates, you can wear short sleeves collared polos made from microfiber. These polos are always soft on the skin, and they are lightweight. They make you look modest and classy while allowing you to walk around the course with convenience and comfortability. Women golf shirts may or may not be collared, but they should be modest. If you are heading to the golf course, avoid wearing t-shirts, jerseys, tube tops and tank tops. You should also make sure your polo doesn't have any unacceptable logo or advertising; a plain shirt would be perfect.
Golf Pants, Shorts or Skirts
On a normal day, most golfers (male and female) wear long pants to the golf course. While most golf courses allow for shorts, skirts and even jeans on rare occasions, long pants are the generally accepted attire. These pants are made from cotton or polyester, and they are designed with belt loops. If you are a male golfer and you prefer shorts, then keep in mind that you cannot wear a jersey or basketball shorts. The recommended and generally accepted golf shorts are much like the golf pants except they have a pleated or flat front. Female golfers can also wear golf skirts, but it must be worn with underwear shorts. The golf skirt should have a V-notch or a cut crease on the front or side to allow the golfer swing properly. When picking out your golf pants, you should know that the colour is very important. Your golf pants should come in grey, khaki, beige, cream and tan colours. If you wear white or pink, the golfers might assume you are an expert, and then you end up disappointing them. Wear the right colors and blend in. When you are going to the golf course, avoid jeans, three-quarter length shorts and string shorts.
If you want to play your best golf, you have to be comfortable. You cannot be comfortable if your pants aren't firm enough. Your pants have belt loops so you can use your belt with it. The belt you use should not be a formal belt that you wear to the office. You can get a stretch belt for a very low price. If you like to combine colors, you can match your belt with your golf shoes.
If you want to play soccer, you get a soccer boot, and if you want to play basketball, you get a pair of Air Jordan. Golf shoes are important, and they are considered part of a golfer's equipment. The golf shoes are responsible for many aspects of the golfer's game. The stability of your stance can determine the effectiveness of your golf swing, and that will have a domino effect on your overall performance. Your golf shoes should be comfortable because you will probably spend several hours on one round and you might have to walk for miles during the game. Many shoes might offer you this kind of stability and comfortability, but if they are not recommended golf shoes, you might not be allowed on the golf course. It would interest you to know that sportswear manufacturers make different types of golf shoes and they come in categories.

There are two main categories of golf shoes: Spiked shoes and Spikeless shoes
Spiked Golf Shoes: Spiked shoes are meant for professionals and golf courses that require extra stability. If you are playing on a wet environment or hilly grounds, you would be glad to have spiked golf shoes. These spiked shoes offer you grip traction, stability and support. There are two types of spikes; steel spikes and rubber spikes. Professional and senior players tend to use spike shoes since they can easily move around in golf carts. However, if you want to get spike shoes, the soft spikes would be perfect for you. Soft spikes are gentle on greens, and they offer you the same benefits of the steel spikes.
Spikeless Golf Shoes: If you are looking for golf shoes that will give you flexibility and comfortability, then you should get spikeless golf shoes. These shoes are designed for convenience, and it allows you to walk long distances on the golf course without having sore feet. Although the spikeless shoes might not give you traction like the spiked ones, however, they offer balance and ground feel. Another advantage that comes from using spikeless golf shoes is that you can wear straight from home to the golf course. You can also wear it to other appropriate occasions.
These are the golf shoes allowed on golf courses around the world. If you decided to wear boots, sandals or flip flops, you might not be allowed on the course.
Your golf glove is part of your equipment, and it is certainly more important than your golf shoes. Before you go ahead to buy just any glove, note that golf gloves are specially manufactured, and they serve unique purposes. The reason why golfers wear a glove is to cushion the effect of the vibration that comes from the shaft when you impact your ball. This prevents what is known as hand fatigue. The golf glove also allows you to grip the club firmly and prevent it from twisting in your hands. Another advantage of using a golf glove is that it to prevent palm blisters and other hand injuries that might come from handling the club for too long. We assumed you were introduced to this concept when you first started learning golf, but if you weren't, please note that a golf glove is only worn on the one hand. If you are right-handed, you should wear your glove on the left hand, and if you are left-handed, you should wear your glove on the right hand.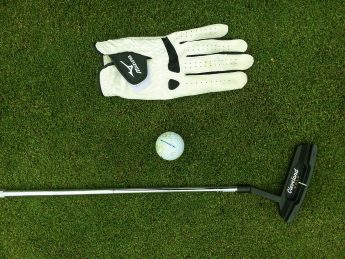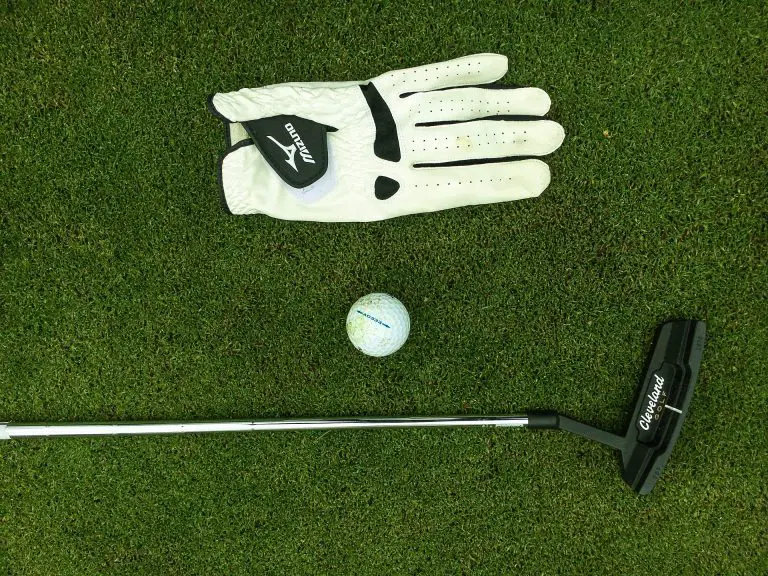 Your golf socks are an essential part of your golf outfit, and you should pick out the right ones. The golf socks will help to keep your feet dry and comfortable. Your golf shoes and golf pants will determine the kind of socks you wear. If you like wearing shorts to the golf course, then you should wear ankle-length socks that are not very visible. If you are wearing pants, you can wear tube socks. The important thing is to wear something that keeps you comfortable.
If you want to golf in the summer, you might want to wear appropriate headgear. Golf caps are not a part of the golfing attire, but they are stylish on the golf course. The most common types of headgear on the golf course are baseball caps. Baseball caps are excellent on the golf course, and they do the job of keeping your face safe from the sun. Other types of headgear you can rock on the golf course include bucket hats, cowboy hats, wide-brim hats and visors.
Conclusion
If you want to play golf, you have to dress appropriately. Wearing the right golfing attire comes with many advantages. You can always walk into any golf course and be sure that you will be allowed to play. The golfing attire is also designed to keep you comfortable on the golf course. If you dress right, you will feel good, and your overall performance on the golf course will reflect your state of mind. If you want to get a new golf attire, this article will guide you, but you should also get advice from your golf buddies. Cheers!