Introduction
As a golfer, you will be required to use a lot of personal equipment if you want to play the game very well. You might also need to come to the golf course with other non-playing equipment. All of this equipment will need to be transported, and it will be much easier to do this with a golf bag.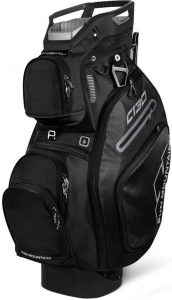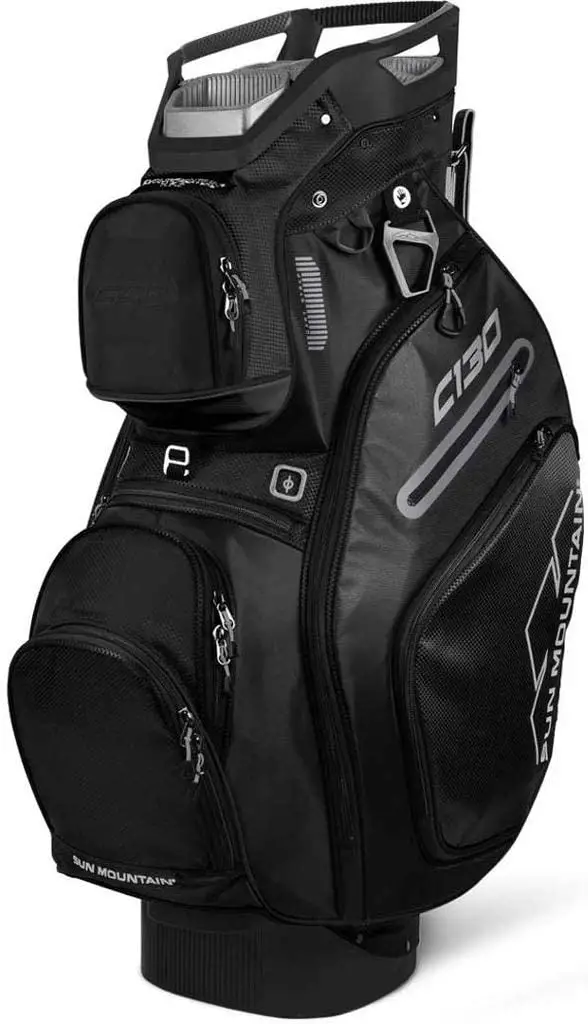 A golf bag should be spacious enough to accommodate all the equipment that you might need, and it should also be durable enough to serve you for an extended period. However, one important quality that your golf bag must possess is a structure that allows for it to be easily transported. This simply means that the bag must be lightweight and it must be fitted with handles, straps or any other mechanism that allows you to move your equipment without much work. If you are in the market for a durable and suitable golf cart bag, then this is the right product for you. Numerous customers have reviewed this sun mountain C130 cart bag and they all agree that this is one of the best golf bags you can purchase. Check it out here Sun Mountain C130 Cart Bag
Key Features
Fourteen individual club dividers
One good quality that defines a golf bag is how spacious it is. This bag does not fall short of that standard. It contains 14 individual club dividers that allow you to store any golf equipment you might have. This bag has been designed to secure the full length of your club, so it does not keep hanging out.
Reverse orientation top
This mechanism allows for easy removal and replacement of golf clubs from the bag. You can easily choose the club you want to use without wasting too much time.
Fitted for personal accessories
This bag comes with a lot of pockets that can be used to store personal items like phones, wristwatches and other things. It comes with three velour-lined valuables pockets and other cooler pockets
Comes with a rain hood
This bag is also suited for all weather conditions; including a rainy one. It comes with a rain hood that keeps your equipment safe and protected.
As the name suggests, this bag works best when placed on a cart. The bag has a smart strap system that allows the bag to sit perfectly on the cart. It is also very easy to mount your bag and unmount it.
Specifications
Brand name: Sun Mountain
Color: Black/Blue
Pros
This bag allows you to pick and replace your golf clubs as you wish. When you need to use a particular club, you already know where to look. This means that your clubs won't get damaged due to excessive ransacking or by attempting to pull it out with force.
Very spacious
This bag is also very spacious. Aside from the fact that this bag already has a special section for your clubs, it also comes with numerous pockets that help you to safeguard all your valuables. After fitting all your equipment into this bag, you are sure to have sufficient space left.
Comes with water-resistant pockets
This bag also comes with water-resistant pockets that allows you to secure your more important valuables like your phone and your wallet.
Durable
This bag is made from high-quality materials which makes it a long-lasting product. It also has a rain hood that keeps it from getting wet and soaked
Lightweight
This bag is also lightweight, which makes it even easier to carry.
Easy to carry
This golf bag works best when placed on a cart. It is also fitted with smart straps that make it easy to mount and unmount the bag.
Cons
Might be a little expensive. However, this product speaks for itself, and most users don't mind the price.
Conclusion
A golf bag should be designed in such a way that allows you to access your equipment and also transport it conveniently. It should also be very spacious, lightweight and durable. Although this cart bag manufactured by sun mountain might be considered expensive, it possesses all the right features and more. You don't have to take our word for it, the 5-star review that this product carry is loud enough to speak for itself.