Introduction
Playing on a new golf course for the first time brings excitement, but it can be quite challenging for golfers. Most golfers who have been playing the games all their lives can take for granted the fact that they are playing on the course for the first time despite not knowing what lies ahead. Water shots, wheels coming off, and three putts can be depressing. If it is your first time playing on a new golf course, the stories of frustration from having no clue how to play the new holes are real and for sure.
8 tips on How to play on a New Golf Course for the First Time
Here is all you need to play on a new golf course
Do your homework
Doing your homework will help to eliminate the suspense of playing on a new golf course; you get to feel the course virtually. Create time to research the course online using Google, YouTube, forums, or the course website. Some course websites have almost enough information to get you ready ahead of your round. Some courses have a scorecard, and you can access photo galleries to preview the track. You will find YouTube videos even google 3D maps on the course websites very help full. You get to see the hole by hole in 3D ahead of time. Make finds about the course rating (CR) and slope (S) of the course to determine the course degree of difficulty.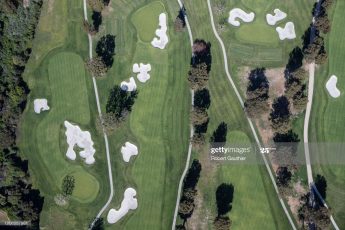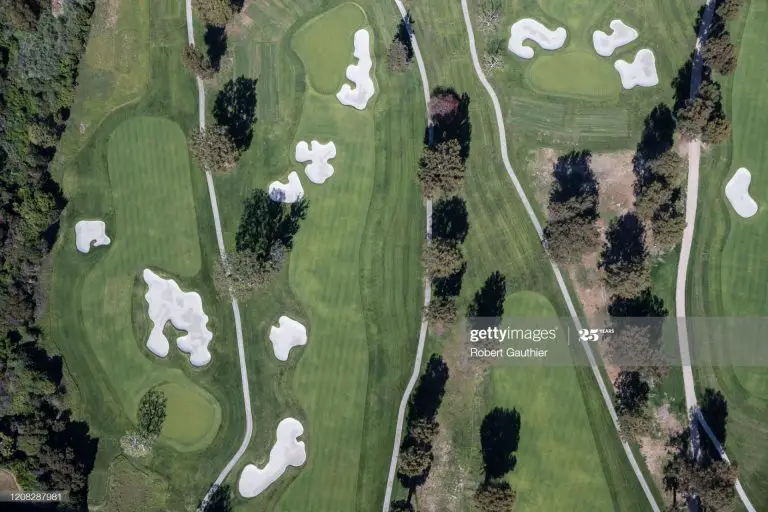 Lastly, using the contact options is cool. Feel free to ask if shorts are allowed, dress code, and hours of operation (you certainly don't want to look odd). Confirm how long it will take to get the course and where their practice facilities so you can warm up before the game.
Golf GPS or Golf  Watch
For sure, you need a Golf GPS or Golf watch to play the game. To save you from stress and hurrying during your round, ensure your device has the course uploaded to the device before going to the course.  Devices come with tons of golf courses. Yes! Most devices come with more than 40,000 golf course, it will be in your best interest to know for sure the golf course is uploaded already, or you have to download it yourself. Ensure you fully charge your device; it is a good idea to carry your cable or portable charging unit. It is shameful to get stuck playing blind. Getting lost is worst.
Head to the course early
It is a typical character of great golfers to arrive at least 30min before their round. Arriving early is not just because you are playing on a new course but also a normal thing. You get to drop your bags, park, check-in with the pro-shop staff to confirm your CR, S, and handicap sorted. You have to use your time well, warm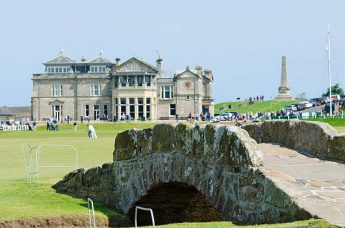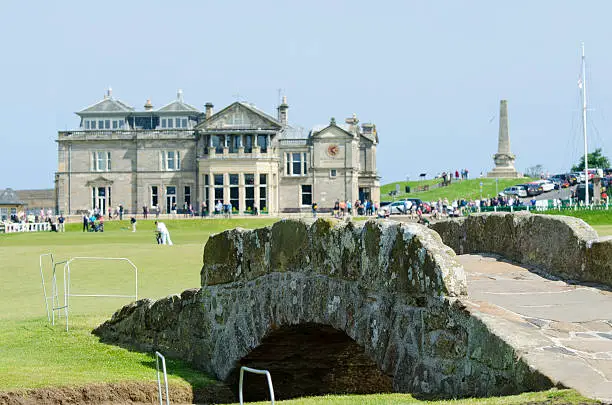 up, grab a snack, and take pictures. Move to the putting green. Greens may look usual, but it is one reason why most golfers don't score well when playing on a new golf course for the first time. Ensure you spend quality time on the putting green. It will help if you got accustomed to the speed and breaks. You will be ready for the game after seeing how much the greens roll out from hitting some ships, sand shots, and pitches.
Find help before teeing off
Information is power; get all possible information to ease the game. You can get extra assistant from the local caddy on green-reading, course strategy, learning local riles, and finding your golf ball after each shot. Ask for a yardage book; go for the beginner yardage book unless you are breaking 80.
Tee it Forward
Teeing forward is what most professionals recommend. It will be best if you go for it except you are a scratch golfer who always plays the back tees. Teeing it forward on a new golf course will make the course shorter. You will score better and even enjoy yourself more based on the right set of tees. The right tees will help you have fewer rules questions. Fewer lost golf balls and a better experience for beginners.
Strategize for every shot
You have a handful of options from your yardage book, golf GPS, or someone with experience and use it to decide for each swing. To achieve high scores, you have to create a game plan for each shot. Think about the ideal tee shot, likewise the right swing you need for your shot. Figure out all variables before selecting an iron that will give you the best chance for a birdie putt.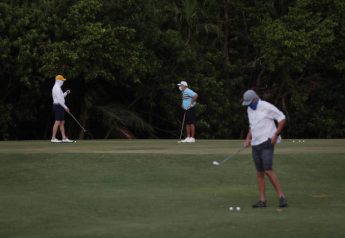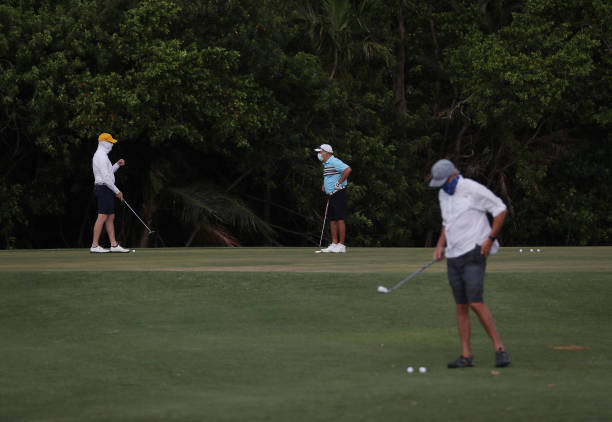 Hit towards the middle of the green
You don't have to pin hurting all the time, and you can try to practice this if you still have the privilege. Aim for the flat part of the green; you will always score better hitting towards the middle of the green. Hitting towards the middle of the green is a more conservative approach instead of going after every flag. An exception is when taking shots like a wedge.
Enjoy the round
Like every other game, the final score is just for bragging except if you are on the PGA a tour or a competitive match then try to get a practice round in. With that, it will be a lot easier to shoot lower scores as you will already have a game plan for each hole. Enjoying your round will require you to stay patient and even forgive yourself if you don't card your best round of the year. Most searchers for this article are competitive golfers, which will be hard for them to keep the round casual (skip the scorecard). Why not play for experience and enjoy your first time out or you can try out the match play strategy. Match play rules do not require you to finish the hole out if things are going south, so you can play more aggressive and take more risk.
Conclusion
Golf is a challenging game to play, even though it brings a ton of joy. Playing on a new golf course will post some challenges to you but using these 8 tips will set you for success in your next play on a new course. Proper preparation before playing on a new course will soothe the nerves and bring some confidence to your arrival and start. No matter what, always remember that golf is a game and you trends to perform well having that in mind.
Related Posts: